Dan the Man in VA

Unique: being without a like or equal.
That was our Dan the Man.

Dan became a Tree House member in it's very earliest days and served as an administrator of the room. His down-the-middle approach to topics and situations was a great asset to the room. He was a true rarity in that no one ever had a disparaging thing to say about Dan. It was all good.
Dan, and wife Mickie, hosted an unforgettable room get-together
in his adopted home town of Williamsburg, Virginia in 2010.
Dan passed from us on September 20, 2012 from complications
following surgery. He will be remembered for being
a true gentleman and for his generosity.
For all that knew him, he will always be known as .... The Man.
jannie_99

Jannie was a well-liked Tree House chatter and served as an administrator of the room. She was a lightning rod for innuendo type jokes which she handled well. Jannie attended the Las Vegas gathering in 2008. Jan passed away on July 9, 2013.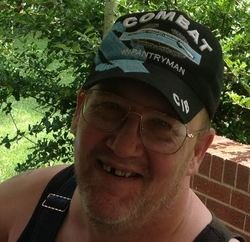 Timothy L Madison aka tlmadison in paltalk
June 23, 1967 - June 11, 2014

A simple North Carolina redneck, that was tlmadison.

Tim, age 46, passed away on Wednesday, June 11, 2014
at his residence in Hudson, NC.
Many treehouse roomies didn't know Tim as he usually came
to the room in the wee hours. He always brought a smile to those who were here. And you never heard him complain even though
he was always in pain.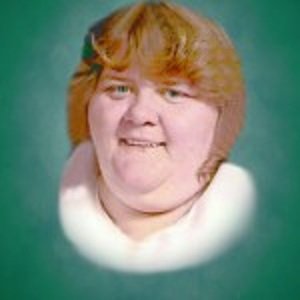 Mrs. Ada Vicktoria (Thacker) Byrd aka sexy551 in paltalk

Mrs. Ada Vicktoria (Thacker) Byrd, age 49, of Oak Hill, Ohio passed away Sunday, December 7, 2014 at Holzer Medical Center of Jackson.
She was born April 20, 1965.


Ada always seemed to be in a good mood and enjoyed being teased.
And she could pass it back also.
Colte45

Colte took over the reins of the Tree House when the original owner, nightowl_65, could no longer get online. John's even-handed management of the room allowed the Tree House not only to survive, but to thrive as well. He was able to attend both the Williamsburg and Pigeon Forge meets. Those of us that also attended will remember him for his cannonballs in the pool and a clean plate at the end of dinner. The people that met him in the chat room will remember him for his honesty and compassion.
John passed from us on April 13, 2015.
Thank you for your leadership.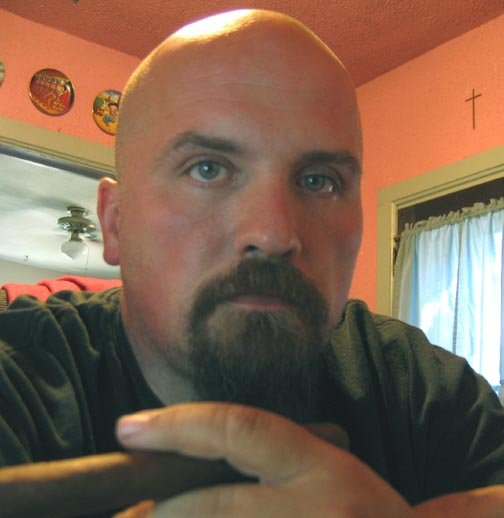 Kevin Erwin Patterson aka iowaboy in paltalk
December 1, 1963 - April 23, 2015

Iowaboy passed away at Saint Mary's Hospital in Rochester, Minnesota.
He was from Charles City, Iowa.Kevin enjoyed taking pictures,
being in plays, camping, fishing, riding his motorcycle,
and collecting guns and cigars.
Most of all he loved spending time with his grandchildren.
Between his sense of humor and being very social, he didn't know a
stranger. Above all he was a wonderful, loving, caring father, grandpa,
husband and friend.
He enjoyed freaking some people out when he would show his large
corn snake on cam. He also usually was smoking a fine cigar
while in the chat room.

Randi Edith Sorenson aka as suny_girl20012 in paltalk
June 5, 1952 - July 2, 2015

suny passed away at the age of 63 years at Camrose, Alberta
from kidney failure and respiratory failure.
suny_girl was an admin in the treehouse and usually came in very late.
She was somewhat quiet but did a good job of keeping the room going
until the wee hours of the morning. She usually had her hands full
trying to keep Fred Stone awake. She was a very private person and
never got on cam. Suny had a very nice group of chatters that would
come to the room in the early morning hours.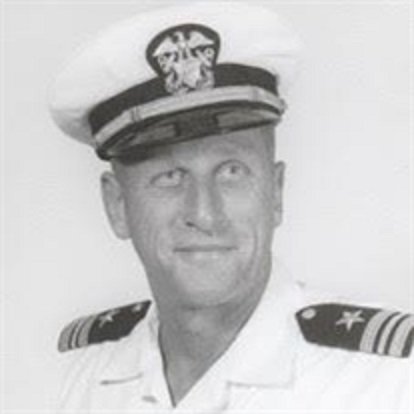 Olesailor
EIGHT BELLS

Olesailor was a steadfast member of the Tree House from the git go. He passed from us July 19, 2016. Often he was quiet and just listened to others, but when he did talk, people listened to his experience and wisdom. Don was our senior Tree Houser and sometimes would give us some insight into the past, including his start with wooden computers. Don proudly served for twenty-five years in the United States Navy retiring as a Lieutenant Commander. He commanded the USS Catawba ATA 210. The Catawba was a tug and recovery vessel, not a garbage scow like someone suggested.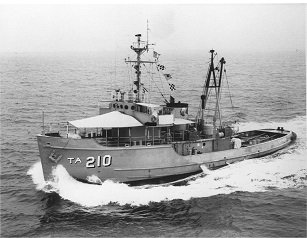 The Tree House just ain't the same without Olesailor.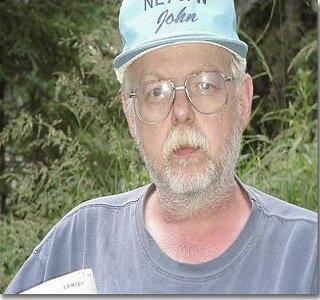 AKSALA

AKSALA was a treehouse roomie from the early days. He joined Paltalk in February 2001. He passed away July 6, 2017, in Eagle River, Alaska. He joined the Air Force in 1969, specializing in radio repair and operations, and retired in 1991 as a technical sergeant. He lived in Alaska where he enjoyed hunting, fishing, and HAM radio, often supporting Alaskan forest fire-fighting operations with his radio club until his death. He was quite a talker and always had some interesting stories to share with us. He attended the Pigeon Forge meet in 2012.


His first stop was at a Sonic Restaurant where he spent quite a while trying to decide what to eat.
RIP AKSALA

The following roomies have passed away but we have not added thier memorium as yet.

SweetCottonCandy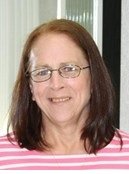 died on 9/10/2014. Lorna M. (Folaron) Jones of Flint, MI

Irish Angel
died on October 8, 2015. Sharlene Lydia Nelezen was a resident of Oconto, Wisconsin at the time of passing.

Likeablelady
died on July 29, 2017. Tina Marie McClung of Springfield, Illinois

SGSS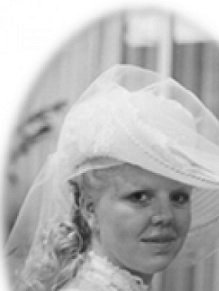 died Nov 17, 2017. Sharon Gale Anderson of Rimbey, Alberta